Congratulations to Mr Boyse, our Head of Sixth Form, who completed the London Marathon in an impressive time of 4 hours 34 minutes! He would like to pass on his thanks all those who have sponsored him. If you would like to, but have not yet had the chance, you can still make a donation on his JustGiving page https://www.justgiving.com/Dominic-Boyse2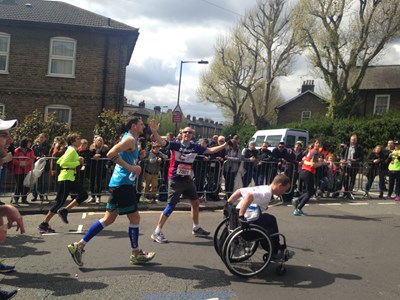 Before the race Mr Boyse explained why he was running:
"Having previously entered the London Marathon twice and been unable to complete due to injury, I am looking forward to finally attempting the run rather than just collecting t-shirts and running tops sent by Cancer Research!
I am running for all of us who have family and friends affected by this heinous disease, those who have died from it, those living with it, and those who have survived it. In particular, I am running for Sarah, John, Barrie, Debbie Y, but especially Sylvia."
Our students are
Prophetic
Learned
Faith-filled
Generous
Grateful
Hopeful
Curious
Attentive
Prophetic
Learned
Faith-filled
Generous
Grateful
Hopeful
Curious
Attentive