Wimbledon College offers its modern and high class educational and sporting facilities for hire to responsible local organisations and community groups.
Unfortunately we do not hire out to individuals for parties or events.
Details of facilities available for hire are below, photographs are available in the gallery listed in the index. If you are interested in hiring any of these, please contact Mrs B Wright (Facilities Manager) either by email facilities@wimbledoncollege.org.uk or by telephone 0208 879 9318
Hiring hours:
Mon-Fri between: 5pm-9pm
Saturday between: 8.30am-5.00pm
Sunday & Bank Holidays: CLOSED
School Holidays: 8am to 6pm
Sports Hall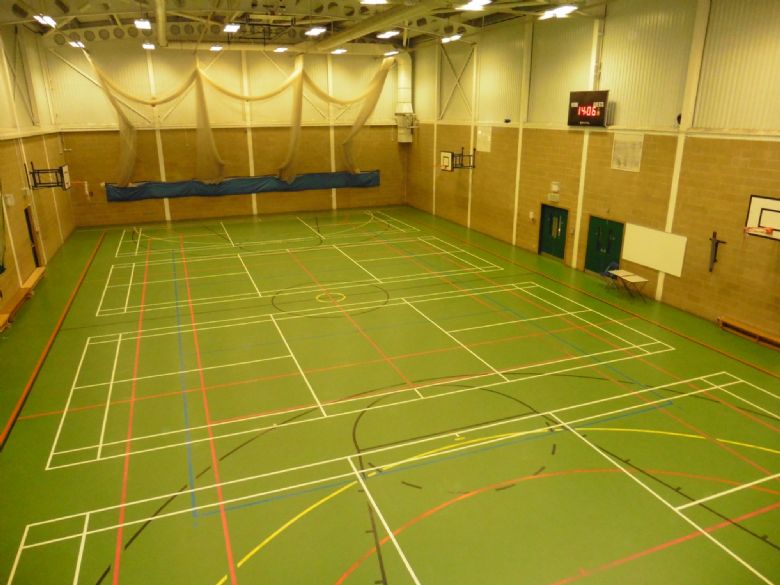 Description
Offering the following
Basketball
Cricket nets (Stumps, Mats provided)
Five aside
Football
Volleyball
Changing rooms and viewing gallery
Swimming - No current availablility
Rates and Additional Information
£40.00 per hour
Bookings are subject to availability
*unavailable during Public Exams (May-July) & Parents Evenings (dates on school calendar)
During the school holidays these facilities are available for hire during the day and we often have sports camps running during the holidays.
Refectory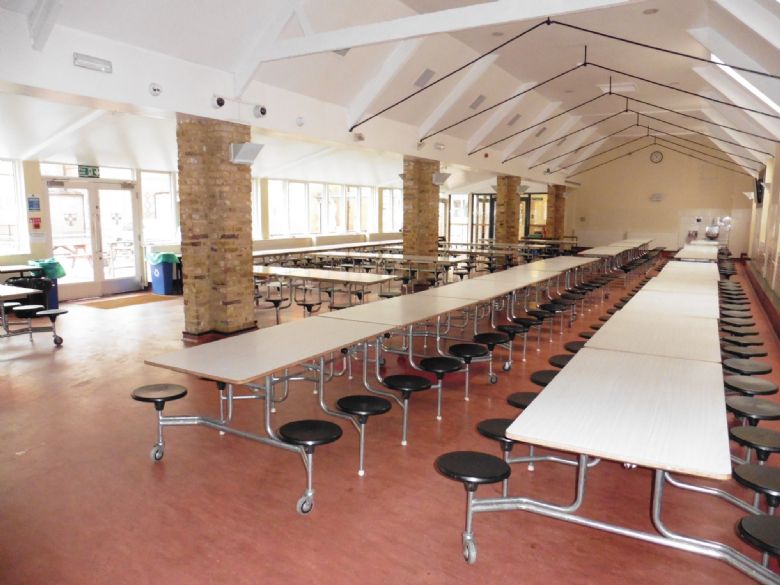 Description
Can be used for activities
Dining tables & Chairs (22 tables, 12 seats to each table) 264 capacity
Dining tables and Chairs can be taken out for an open space
Picnic tables outside
Rates and Additional Information
£30.00 per hour
* Kitchen facilities to prepare cold food or warm pre-cooked food by pre agreement.
Drama 1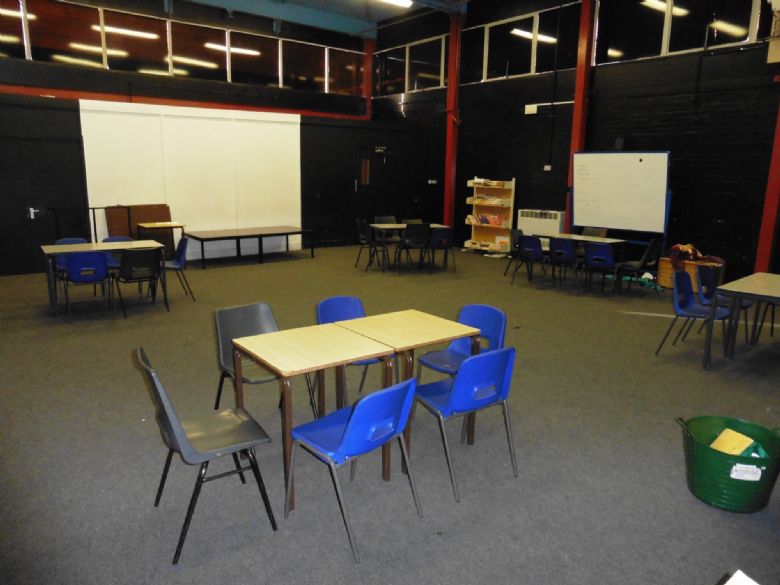 Description
Suitable for acting classes
Whiteboards for noting ideas/keeping points scores etc, tables/chairs
Keyboard/Electric piano, Multiple plug socket
Big space, carpeted
Blacked out curtains
Rates and Additional Information
£27.00 per hour
Drama 2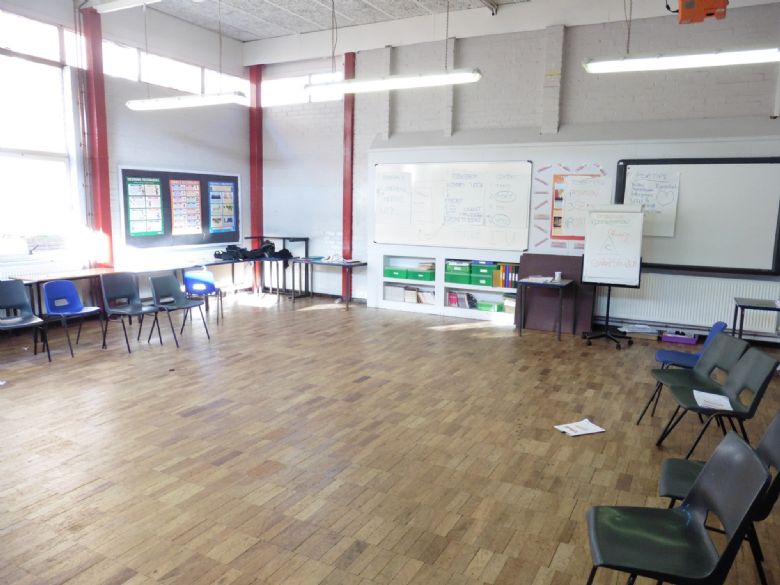 Description
Whiteboards for noting ideas/keeping points scores etc tables/chairs
Ideal for informal meetings
Varnished floor
Rates and Additional Information
£22.00 per hour
Classrooms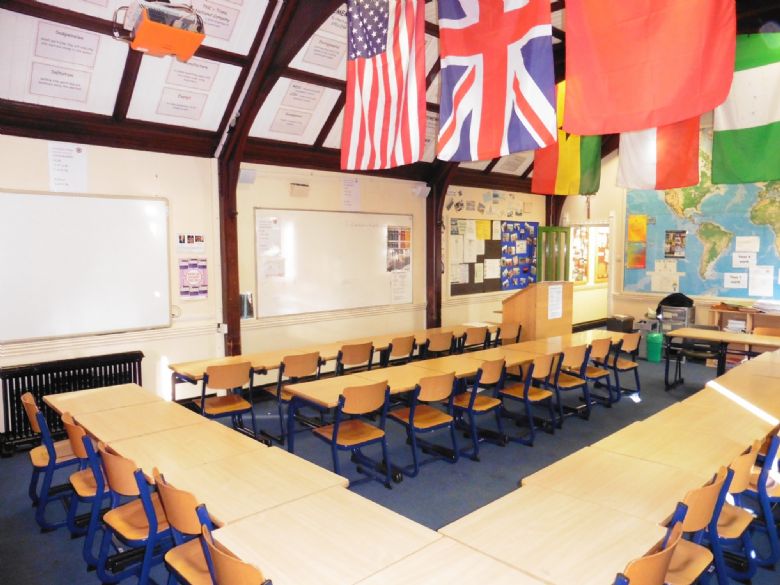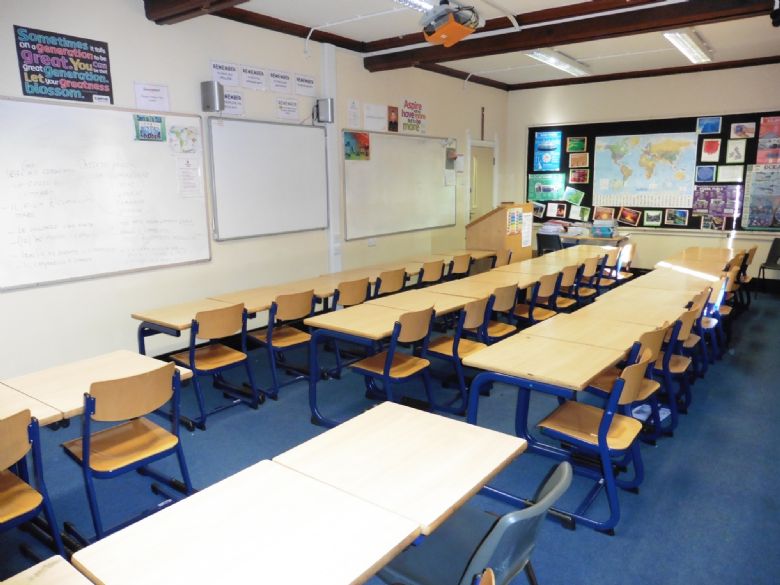 Description
Spacious classrooms suitable for Saturday/Evening groups & schools
Interactive Whiteboard & Internet Access
Tables/chairs for up to 30 people
Rates and Additional Information
£20.00 for 1 classroom
For 2 or more classrooms, the rate is £15.00 per classroom
Our students are
Prophetic
Learned
Faith-filled
Generous
Grateful
Hopeful
Curious
Attentive
Prophetic
Learned
Faith-filled
Generous
Grateful
Hopeful
Curious
Attentive