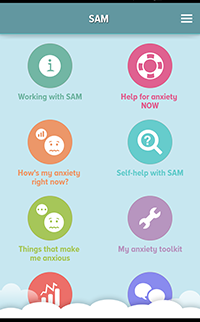 SAM: Self Help for Anxiety management. http://sam-app.org.uk/
Sam is an app designed to help people manage their anxiety. Users can record their anxiety levels and identify different triggers. The app includes 25 self-help options. Users can create a personalised anxiety toolkit and it has a social cloud feature that allows users to anonymously share their experiences with other SAM users.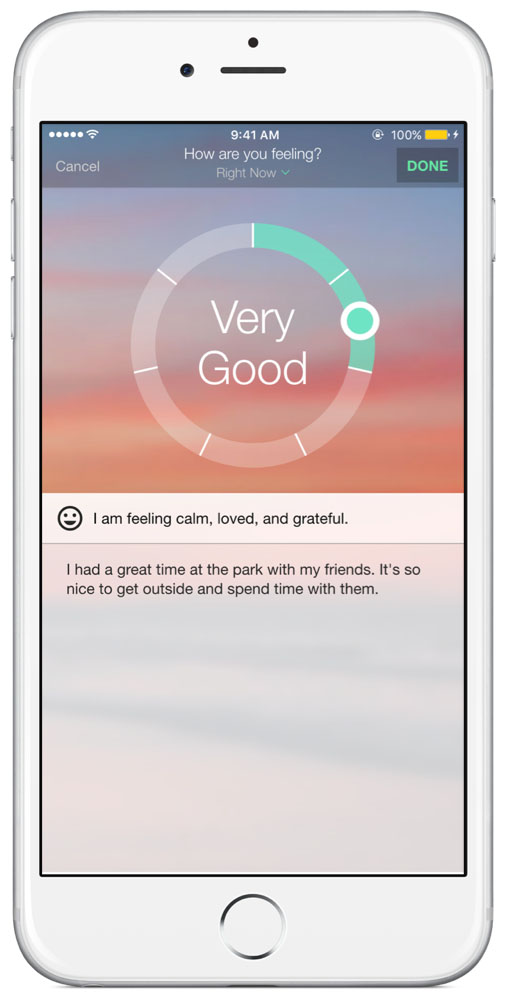 Pacifica https://www.thinkpacifica.com/
Based on CBT for mindfulness and relaxation to improve wellbeing, for release from anxiety, stress and depression
Intellicare https://intellicare.cbits.northwestern.edu/
Is a suite of apps developed to target symptoms of depression and anxiety. The suite includes 12 mini-apps, helping users manage their preferences and recommending apps based on their concerns. Mini apps include Worry knot (for worry management techniques), Thought challenger (to help reduce negative thought patterns and iCope (for inspirational messages and reassurance)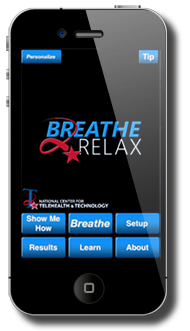 Breathe2relax (google or search in your app store)
Is an app developed for stress management. It walks users through breathing exercises that help reduce stress, stabilize mood, control anger and manage anxiety.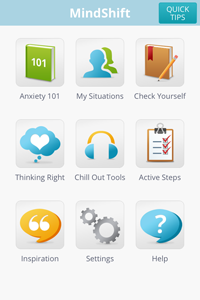 MindShift https://www.anxietybc.com/resources/mindshift-app
App that aims to help you take control of your anxiety, with strategies for managing everyday anxiety to tools to help with more specific aspects of anxiety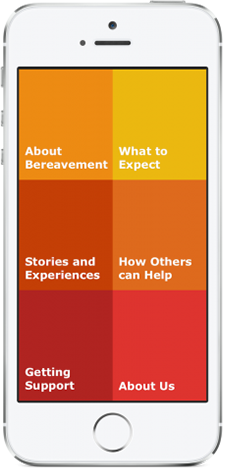 Grief: Support for Young People (Iphone only) http://childbereavementuk.org/our-app/
This app has been created by leading bereavement charity Child Bereavement UK and the bereaved young people we work with. It is for 11-25 year olds who have been bereaved of someone important to them. It can also be used by friends, teachers, parents and professionals who would like to know how to support bereaved young people.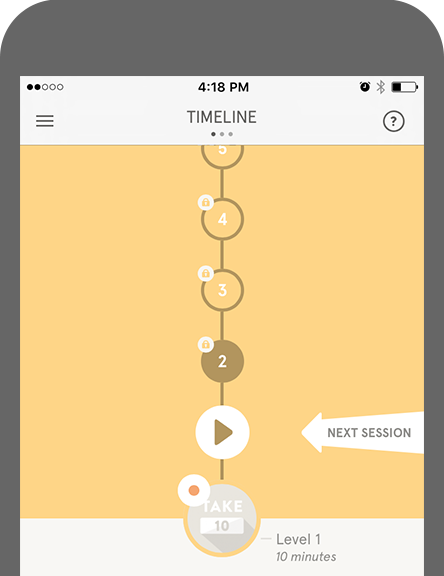 Headspace https://www.headspace.com/headspace-meditation-app
Practice the basics of meditation and mindfulness with Take10, Headspace's free introductory series. With 10 sessions of 10 minutes each, you'll learn how to train your mind for a happier, healthier life.
This clinician developed smart phone app can be downloaded free from the app store or google play. Its private and has a range of tasks you can do to help manage the urge to self-harm. You can also add your own self-soothing strategies to help personalise it.
Our students are
Prophetic
Learned
Faith-filled
Generous
Grateful
Hopeful
Curious
Attentive
Prophetic
Learned
Faith-filled
Generous
Grateful
Hopeful
Curious
Attentive