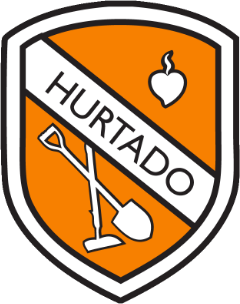 House Saint: Alberto Hurtado - Click here to read more about Alberto Hurtado
Head of House: Mr Hulatt
It is my privilege to be Head of Hurtado house again this year. It comes at an exciting time for the boys in Orange as we continue to go from strength to strength. 2018/19 saw us rise from 8th out of 8th to 4th overall at the end of the year. This is testament to some real hard work across the board from all our boys and a continued commitment to becoming 'Men for Others'. It has been fantastic to see some of the individual and collective efforts of the boys at House Events and this has led to some excellent results across the board.
This year, I have challenged the boys to continue that upward trend and really strive to make Hurtado known for being 'The Participation House'. This in practice means I would love to see our boys out in number at every event and being one of the leading Houses in terms of participants across the board. This in turn will lead to more successes and ultimately, boys giving their time for others becoming a lifelong habit.
We are extremely lucky to have such a successful House system. It allows us to satisfy our drive for friendly competition, whilst working towards Wimbledon College's common goal of creating 'Men for Others'. Let us continue to contribute to this great competition and use it as an opportunity to try out some new activities.
Have a wonderful and successful year.
Mr Hulatt
House Captain: Angus Sawers
Since joining Wimbledon College in year 7, I have always enjoyed taking part in every House event possible, that's why it's great to be Hurtado's house captain this year. I particularly have enjoyed taking part in the House sport competitions. These include house basketball, rugby and cricket, and of course the annual sports day. In fact, when I was in year 10, Hurtado managed to win the sports day for higher line. I also tried to take part in other academic house events, such as the house debate and quiz.
In recent years Hurtado have been doing well in terms of house events, however it is important that we continue to strive to come first in as many events as possible. One main way I believe we can achieve success is by encouraging all members of the house to take part in as many activities as possible. Participation points add up to be worth the majority of all scores. This means that even if you believe that you are not particularly gifted at a certain activity, you should try it out anyway, as not only may you learn a new skill but you will also be positively benefitting the house.
Finally, I am very proud and grateful to represent the house and I will welcome any questions you may have as Hurtado pupil, so please feel free to ask me anything if you see me around the school.
Our students are
Prophetic
Learned
Faith-filled
Generous
Grateful
Hopeful
Curious
Attentive
Prophetic
Learned
Faith-filled
Generous
Grateful
Hopeful
Curious
Attentive