Refectory Menu
School Meals
The College refectory serves hot meals, snacks, cold food and drinks during the morning and lunch breaks, and also breakfast before school.
The refectory operates a cashless system. The account is opened and can then be topped up through School Gateway online. Top up's update on cashless accounts at 05 & 35 minutes past the hour.
The minimum top-up is £25.
Parents may impose any daily credit limit on their sons' accounts. The default daily limit is £4.15 but you may choose any amount, some boys find the daily limit too low if they need to buy food at breakfast, break and lunch. You can change the daily limit at any time, by emailing mail@wimbledoncollege.org.uk .
Boys entitled to free school meals automatically have their accounts credited with their entitlement. Parents may choose to top up credit and increase the daily free school meal allowance if they wish. Other boys do not know who is and who is not on free school meals.
There is an electronic terminal in the refectory which allows boys to check credit left on their account and the amount they have left to spend that day.
Pupils may eat and drink only in the refectory or the designated eating area outside the refectory. Unflavoured still water may be taken anywhere including in class, provided it is done in a way that does not disrupt lessons or cause safety problems (for example in a laboratory or workshop).
Ensure your son has a balanced packed lunch with vegetables, fruit, carbohydrate and protein (e.g. sandwiches, pasta salad). He should also bring in only water, fruit juice, plain milk or fruit juice with water. Please ensure your son does not bring in large packets of crisps, cakes, biscuits or sweets. The school ensures that the food sold in the refectory is healthy and balanced and believe that it is important to ensure that all boys bring only healthy food to school. For tips on Healthier lunch boxes: https://www.nhs.uk/change4life/recipes/healthier-lunchboxes
A pre-order bag lunch is available. Boys may order this before school and are given a numbered ticket. They then have first priority access to the refectory at morning break and lunchtime.
Boys in Lower line are not allowed to use cash in the refectory.
The catering manager has allergy advice for all products sold. This can be made available to pupils at the point of sale, so that they can make choices based on accurate information about food products.
Free School Meals
Your son is entitled to free school meals if you are on Income Support, or Income Based Job Seeker's Allowance, or Child Tax Credit with no Working Tax Credit and where household income is less than £16,190 a year. Universal Credit - your household income must be less than £7,400 a year (after tax and not including any benefits you get).
You can obtain an application form from your local authority or from the school registrar. If you have difficulty obtaining a form or applying, please contact the Registrar who will provide help. All parents can check eligibility by using the online service http://www.merton.gov.uk/learning/schools/schoolservices/catering/freemeals.htm
If your son is entitled to free school meals, it is very important that you apply. This is because a substantial part of the school's funding is calculated on the basis of free school meal entitlement. It does not matter whether or not your son actually eats his free school meals, the school will not get funding for other things if you do not claim your entitlement. Please remember that the cashless system operated in the school refectory means that no one can know whether or not your son has free school meals.
---
Biometric registration
Each individual's finger prints are unique. The biometric cashless system will store only a section of the print as a unique number and not as an image. Each student or staff member will have a unique number stored on a central server. This is done by scanning the finger with a non-invasive electronic scanner, which passes light over the finger. The same scanner will be installed in the scanner machines where pupils check their refectory balance and at the tills where they get their food. A print will be stored numerically; the system does not store the image. The stored co-ordinates are only of use in matching part of the individuals print and cannot be used for the purpose of reconstructing a print. The numeric references are held on a secure server. Access to this database is given only by the school and then only to those who are required to administer the system.
Data Handling
Certain data will be held on the system to enable accurate operation. This will include your child's name, class, photo, account balance and meal entitlement. This data will be handled under the guidelines of the data protection act and only used by parties directly involved with the implementation of the system.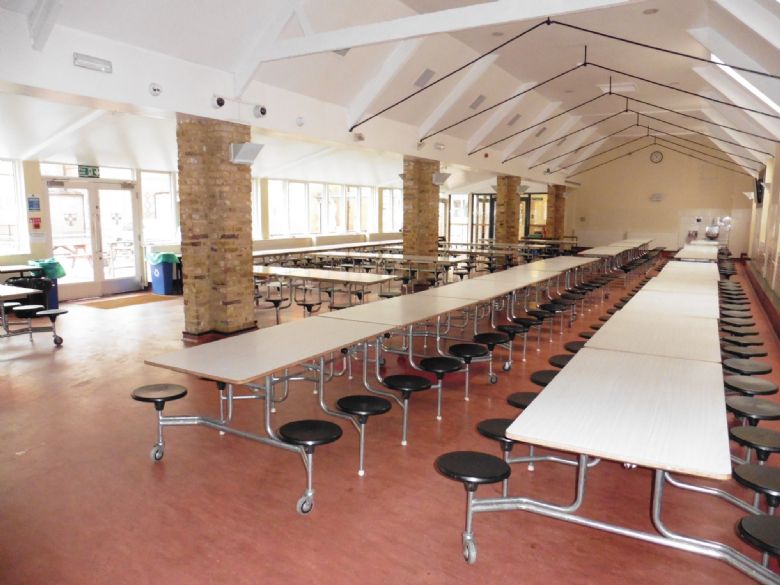 ​
​