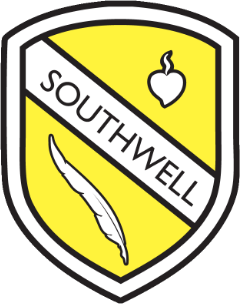 House Saint: Robert Southwell SJ - click here to read more about St Robert Southwell
Head of House: Mr Van Der Hoeven
It's a testament to the success under Mr Jones and Mr Causton that Southwell House proudly sits as a three-time House of the Year champions. If success truly breeds success we are a House destined to continue this run into the future. The responsibility now falls upon me to ensure that all our talents within Southwell are utilised as we go forward in search of a fourth title in a row.
Our House name comes from the English Poet Robert Southwell and his story should act as a reminded to us about how he must overcome adversity to achieve our stated targets despite obstacles that confront us. I challenged you at our House Assembly to consider the profile of Robert Southwell and to make sure we do the name justice going forward. Southwell himself was arrested after six years of missionary work in England and was held in prison for more than three years, suffering severe deprivation. Finally, he was executed on 21st February 1595. His Feast Day is 1st December.
The focus this year as a House has to be about concerted excellence - demonstrating a ruthless streak to identify our personal strengths and when to step forward. At the same time, we should consider the strengths and talents that we know we have within Southwell to encourage friends to step forward and dominate competitions.
Our House Captain - Daniel Rios - is well aware of the responsibility he faces in his final year of study here at Wimbledon College. ​ Having introduced himself at our House Assembly he has made his expectations clear for our cohort and we must act upon his words to give him the send-off his three years of service at Wimbledon College deserve. ​
House Captain: Ryan Ward
As I start my seventh year at Wimbledon College, I am proud to be able to say that I have been a part of Southwell House since I joined the school in 2015 and to have the privilege of being named the new House Captain. Throughout my time at the College, I have been encouraged to take part in everything I can, especially house competitions. From my experience taking part in events such as the debate or quiz, I firmly believe that our house is strongest when we work as a team. If I could encourage you to do one thing during your time at the college, it would be to participate in as much as you can, as it is these experiences that will make your time at Wimbledon College more memorable.
Participation will always be recognized and rewarded at the College, not only benefiting Southwell by perpetuating our success in the House Championship in recent years, but you personally will get the most out of your time at the College when you take part. You never know what new skills or friendships you may find if you try something new.
Finally, I would like to welcome all the new students joining the College this year, I wish you the best in your studies and time here. I would also like you to feel free to come and talk to me and ask any questions if you see me around school. As your new House Captain, I look forward to being able to come together with you all to work for another year of success.
Our students are
Prophetic
Learned
Faith-filled
Generous
Grateful
Hopeful
Curious
Attentive
Prophetic
Learned
Faith-filled
Generous
Grateful
Hopeful
Curious
Attentive