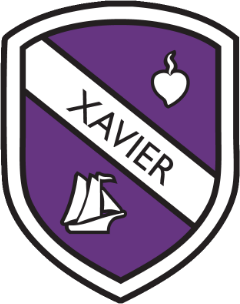 House Saint: St Francis Xavier SJ - click here to read more about St Francis Xavier
Head of House: Mr Hallett
Since the house systems inception into College life I have had the privilege and honour to represent Xavier as it's Head of house.
Not only has this given me great joy in seeing the members of Xavier house's success but also to see the pride and honour that the boys have when representing the house in numerous events.
This is most notable during sports day. Seeing the huge number of participants and their attitude to supporting one and all is truly inspirational.
The house system is fully inclusive and enables all pupils of the College to achieve success. This acting as an extremely valuable opportunity for those to demonstrate their talents and be recognised for their achievements.
I have taken great joy witnessing our house's success in recent years. Most notably in 2017/18 when we cane joint 2nd, and hopefully this year will bring even more success.
St Francis Xavier is at the forefront of the Jesuit faith, and it is with his guidance that we as a house continue to strive to be men for others. To reach our full potential for not only ourselves but also our house and the wider community.
I thank all the boys for their efforts and wish all houses the very best of luck for this and future house competitions.
House Captain: Gabriel Weeden
I joined the school in year 12 and was put into Xavier - despite not knowing the house system for long and the significance that it has, I quickly became aware of the important role that it plays within the school and it has been an honour to represent the students within my house.
Xavier's achievements at the 2019 sports day reflects the togetherness and eagerness to both participate as well as succeed for our house. This same mentality can be applied to outside school, in extra-curricular activities, and in the classroom to ensure that we all achieve our full potential in all walks of life.
To conclude, I am very open to suggestions and concerns that Xavier pupils may have so please make yourselves heard if you wish to discuss anything.
Our students are
Prophetic
Learned
Faith-filled
Generous
Grateful
Hopeful
Curious
Attentive
Prophetic
Learned
Faith-filled
Generous
Grateful
Hopeful
Curious
Attentive